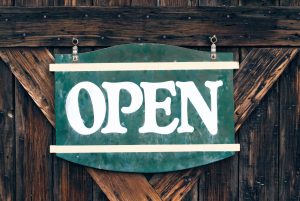 We are pleased to announce that Axminster Heritage Centre will be reopening on Tuesday 8th December 2020! This year has been full of uncertainties and apprehension for us – like many other museums across the UK, but through the generosity of you – our members, our volunteers and supporters we have weathered the storm.
We are so excited to be able to welcome our visitors back before Christmas, and although sad that we had to cancel our planned Christmas Fayre (due to take place today) we are extremely grateful that we are able to celebrate the festive season with you.
From Tuesday 8th December we will be adopting our winter opening hours of: Tuesday & Thursday, 10am – 4pm.