Welcome to Axminster Heritage
Thomas Whitty House, Silver Street, Axminster. Devon EX13 5AH

Now available ONLY from Axminster Heritage Center, a brand new book from award winning local author
David Knapman
David will be giving a talk about his new book on 23rd March 2023
for further details about his book and talk please click on the link below.
Also by David Knapman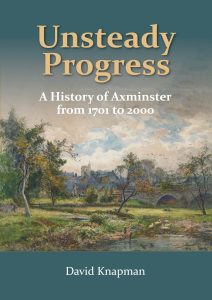 Dr John Church steps down
as Chair of Axminster Heritage
Axminster Heritage Centre
Winter Opening Hours
(1st November 2022 to 8th April 2023)
Tuesdays and Thursdays 10:00am to 4:00pm
Saturdays 10:00am to 1:00pm
Museum Entry: Adults £4.00 Children 16 and under Free
The Bradshaw Meeting Room
A comfortable venue with a kitchenette, digital projector and Wi-Fi  The Bradshaw Meeting Room is a premiere community space available to hire for meetings, classes, presentations, family gatherings, small functions, community events, corporate hospitality, training, conferences and more…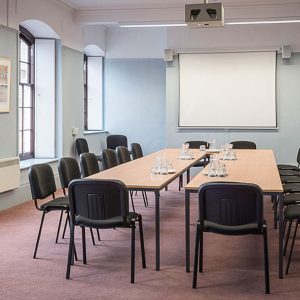 Why not become a member of Axminster Heritage?
Details of our membership schemes can be found on membership page under Get involved, members area

Family History Workshops
During November and early December we ran a series of evening talks/tutorials on different aspects of family history research. The sessions covered were dating, using and preserving historic photographs, using trade directories, Census records and old newspaper archives.  The talks were held on Thursday evenings 7-9pm in the Bradshaw Meeting Room. The cost was a bargain £3.50  and consisted of an hour long tutorial and one hour of questions and personal experiences/examples from those attending the meetings.
Thursday November 3rd –  Dating and preserving old photographs   (run by Nigel Sadler)
Thursday November 17th – Using old Trade Directories (run by Nigel Sadler) please note this is a change from the previously advertised date of 10th November.  More details on our What's on page under Heritage Alive Talks.
These talks have ended
More Talks scheduled for March 2023
Spinning a Yarn: The story of Sheep and Axminster – Temporary Exhibition at Axminster Heritage Centre.
16th April – 29th October 2022
This Exhibition as been extended until early 2023
The Theme of Our summer exhibition this year is Spinning a Yarn: The story of Sheep and Axminster which opened on Saturday 16th April. The exhibition will show how sheep and wool have played their part in the development of Axminster and the surrounding areas since the Iron Age. It launched on the Saturday morning where sheep shearing took place in our courtyard. There were lambs and a ram for people to pet. A range of workshops, activities and talks will be accompanying the exhibition and all will be announced on the website, Facebook and in the Members newsletter. Click on the link below for further details.
COVID UPDATE
Throughout Covid-19 Axminster Heritage Centre's priority has been to safeguard its volunteers and visitors. From April 1st 2022  the government officially removed all current restrictions but advised organisations to continue with controls as they see fit. After careful consideration of what both the government and scientists are reporting and advising, we have decided that in order to continue to safeguard our volunteers and visitors within our museum, Information Point and shop we will be maintaining:
Although face coverings are optional we would prefer you to wear face coverings while inside our building (unless exempt)

Our one-way system will be dismantled, you can now walk freely around the museum 

2m social distancing signs will remain in place

Our hand sanitising stations will continue through out the museum
2) We are reactivating all of our push button interactives and will hopefully start operating our Crabtree loom once more on Thursday mornings. Our visitors have really missed these and we are delighted to be able to reintroduce them!
[/vc_column_text]
The Axminster story: A Lot More than Great Carpets.
Discover the history of the town • Celebrate its carpets, crafts and skills • Meet and join with today's community
Join our team, meet interesting people, make new friends or learn new skills. Become a Member, leave us a legacy in your will or nominate us for a donation when you shop online
How to get involved with Axminster Heritage
Sign up for our Events and Workshops Calender
or why not become a Member by contacting David Garrod: membership@axminsterheritage.org or, pop into the centre and ask for a form.

The Axminster Heritage Centre
opened April 2019…
The New Heritage Centre provides tourist and local information, a gift shop and a new extended museum. Our friendly volunteers are very welcoming and will be pleased to help you.
A New Extended Museum…
Thia is where  'The Story of Axminster' and local history are brought to life in a modern interactive display exhibition for all the whole family. Children can enjoy their own trail with dressing up points and interactive activities.
The Dye House, Courtyard and Garden…
In the courtyard, beside the restored Dye House, our garden helps you learn about the plants used to create the dyes used  to colour Axminster carpets.
Temporary Exhibitions…
To complement our permanent exhibition we regularly present and host temporary exhibitions, Check 'What's On'  for information.
Information for Tourists and Local Residents…
Find places to visit in the local area, local event information, walks, cycle routes, bus timetables and much more.
Axminster Heritage Alive…
Join in our extensive programme of friendly events, including talks, art and craft courses, films and our very popular coach trips. Check 'What's On' 
The Bradshaw Meeting Room…
A comfortable venue with a kitchenette, digital projector and Wi-Fi is available to hire for meetings, classes, and community gatherings. Check 'Venue Hire'
The town has origins in the Bronze and Stone Ages, later becoming a crossroads on the Roman Fosse Way. It became a busy agricultural market town post its 1210 charter and an important brush making centre, notably for toothbrushes.  Axminster's world famous quality carpet making business is at the heart of our story. A local man, Thomas Whitty, set up his manufactory in 1755 and it ran until 1835.  We regularly add new displays relating to different community interests, these complement our permanent exhibitions.
In addition to the displays in the Gallery we regularly present talks, films, craft courses and social events, see the  'What's On' for details. Fittingly all this is housed on the site of the factory Whitty built for his family business and which subsequently served the town as a court-house and a hospital.
Be a part of writing our history
We are always interested in new information, photographs and material about Axminster and the surrounding villages, and keen to receive comments, corrections and suggestions from people who know the town well, and have views on events which have shaped it. From time to time we have questions about projects with which you may be able to help.