Welcome to Axminster Heritage
We tell the Axminster story
Discover the history of the town • Celebrate its carpets, crafts and skills • Meet and join with today's community
The Gallery is now closed until April 6th, but events continue
Join our team, meet interesting people, make new friends or learn new skills. Become a Member, leave us a legacy in your will or nominate us for a donation when you shop online
Walk through the history and heritage of Axminster
The town has origins in the Bronze and Stone Ages, later becoming a crossroads on the Roman Fosse Way. It became a busy agricultural market town post its 1210 charter and an important brush making centre, notably for toothbrushes.  Axminster's world famous quality carpet making business is at the heart of our story. A local man, Thomas Whitty, set up his manufactory in 1755 and it ran until 1835.  We regularly add new displays relating to different community interests, these complement our permanent exhibitions.
In addition to the displays in the Gallery we regularly present talks, films, craft courses and social events, see the  'What's On' for details. Fittingly all this is housed on the site of the factory Whitty built for his family business and which subsequently served the town as a court-house and a hospital.
Be a part of writing our history
We are always interested in new information, photographs and material about Axminster and the surrounding villages, and keen to receive comments, corrections and suggestions from people who know the town well, and have views on events which have shaped it. From time to time we have questions about projects with which you may be able to help.
A new vision for Axminster Heritage becomes a reality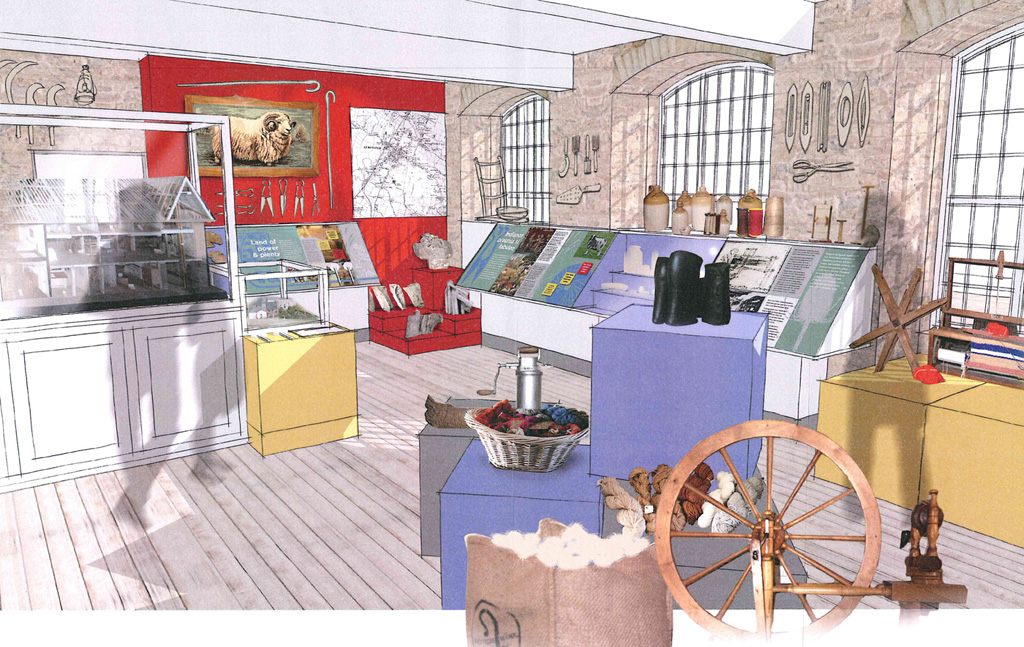 The final phase of the restoration to Thomas Whitty House and the creation of a modern interactive display exhibition is now underway, thanks to a National Lottery grant awarded by The Heritage Lottery Fund (HLF). This work will considerably enlarge the Gallery display area and create a modern interactive attraction with wider appeal. The existing displays will be reinterpreted in order to do justice to both the heritage collection and the rich history of Axminster. In addition, the entrance carriageway and old Drill Hall will be restored, including the addition of a mezzanine floor for conservation and research work, storage and a new office. A new reception area will include a small shop and the visitor information point.
The Centre is now closed for the winter. The new visitor displays will be installed by February 2019 in time for the Centre to open for the 2019 season on 6th April.