Axminster Information Point is located inside the Axminster Heritage Centre, situated in the middle of the town, just along Silver Street from Trinity Square.
Our special Interact page has frequent news and updates from groups and pages on Social Media of relevance to both visitors and locals.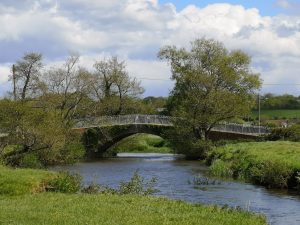 Reopening Hours:
Please note that due social distancing and the Museums one way system It will not possible to access the leaflets at the Information point.
Please ask one of our volunteers for advice should you need to access this information.  However we are delighted to share the exciting news that Axminster Heritage Centre is preparing to welcome its visitors back when it reopens on Saturday 1 August, between 10am – 4pm! From Tuesday 4 August the opening hours below will apply:
Tuesday – 10:00am – 4:00pm
Thursday – 10:00am – 4:00pm
Saturday – 10:00am – 1:00pm
We have been following government and museum sector guidelines closely on reopening and are at present preparing the building to be COVID-19 compliant. Our priority is to provide a safe environment for both our visitors and volunteers and as such there will be some changes in the visitor experience such as a queuing system and a one-way route through the exhibitions.
Our interactives will not be operating in the displays but you will still be able to access the audios and videos in the gallery using your own mobile device and phones. More about this and how to download the QR code readers will be available on our website and Facebook page nearer our opening.
These changes will allow us to ensure that the Heritage Centre remains a safe, friendly and informative place for everyone.
For further information please speak to Centre Manager, Nigel Sadler on 01297 639884 (Thursday/Friday) or email: manager@axminsterheritage.org. Don't forget to check out our Facebook, Instagram and Twitter too!
Thank you all for your continued support during this difficult and challenging time and we look forward to welcoming you back to the Axminster Heritage Centre!
To be kept informed of what we are doing at the Axminster Heritage Centre you can either monitor the 'news' section on our website or follow us on Facebook.
Opening Hours
See Reopening Hours above
Also Available
Please be aware that due to Covid-19 and social distancing rules none of the services below are currently available.
Coach trip lists and bookings.
Radar Keys
Tickets for Axe Vale Festival
Yeovilton Air Day
Devon County Show
Local Attraction Literature
Local Accommodation listings
Theatre information.
Discount vouchers for local attractions.
Wifi
Bus timetables and application forms.
Booking Agent for River Cottage HQ events.
Our gift shop also sells maps, books, souvenirs, cards, gifts and other useful items.